✦ABOUT US✦
The company's mission is to create fun while eating healthy. When you are happy, you look happy. We believe that delivering nutritious, delicious organic smoothies and sea moss gels, as well as having fun, contributes to a fulfilling and healthy existence. My company's mission is to educate and encourage the community on how to take control of their health by eating well and exercising regularly.
Our Products
Regular price
Sale price
$20.00 USD
Unit price
per
30 Sea Moss Gummies
Regular price
Sale price
$20.00 USD
Unit price
per
Sale
Sold out
Share
View full details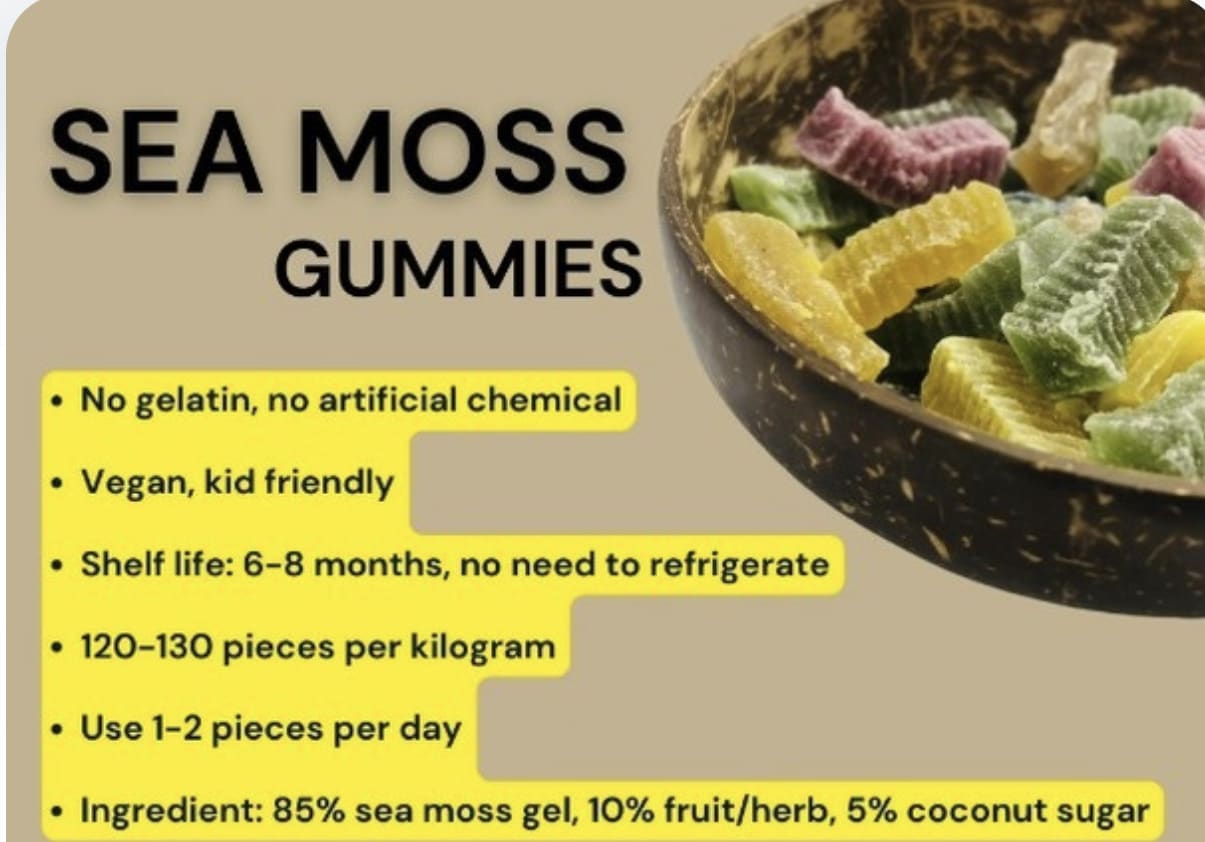 HOW TO USE SEA MOSS
Sea moss can be taken in a gel liquid form to add to the smoothies, acai bowl, or even applied directly to human skin or hair as a brightening treatment. After using it user will be able to know its enormous benefits. The sea moss can also be used as a baking subsite for eggs, which makes is an easy way to get minerals into the diet through baking so use sea moss to bake cookies, cakes, and muffins. People can also use it as a roux or a thickening gel in grains like rice or quinoa, faro, or while making beans.
Why people will love it: Sea moss thickens homemade nut milk, soups, and smoothies. Apart from the texture, user won't even notice it's there. It's virtually tasteless once it's prepared into a gel. In addition to its health benefits, it's also a fantastic topical treatment for eczema and psoriasis.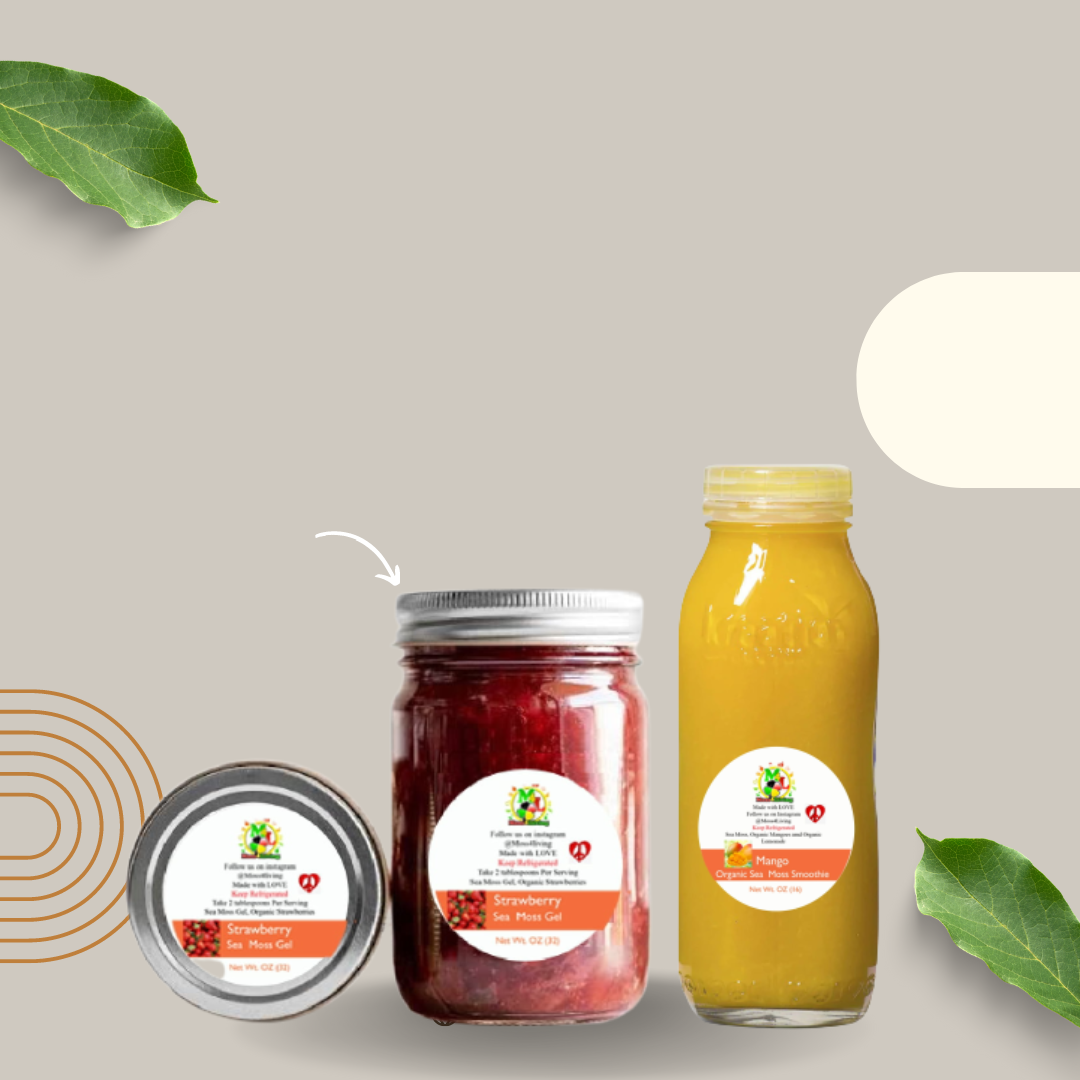 BENEFITS OF CONSUMING THE SEA MOSS
✦ It helps lower blood pressure
✦It promote weight loss
✦ It's a good source of iodine
✦ It supports a gut health
✦ It helps boost immunity 6. It contains heavy metal which are needed in the body in minute quantities
✦ It aid muscle regeneration and workout recovery